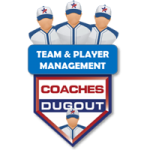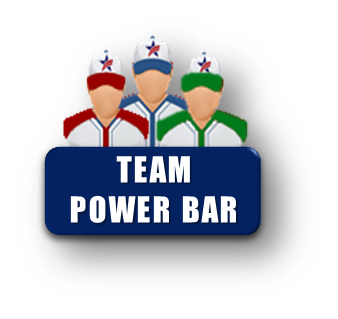 Go To Christmas Classic Team Power Bar For Player Sign-up and Individual Team Schedules, Record, etc.





Schedule still being finalized and game Schedules are subject to change. Please check the night before
each game to make sure you see any changes to teams, fields or game times.
Scores are to be put in by Winning Team using the Coaches Dugout within 1 hr of game. Standings are automatically updated.
Thank you and GOOD LUCK!
Games Schedule for 2017 Christmas Classic
Rev. as of May 27, 2018 10:05 pm
Date
Field
Time
Level
Coverage
Team
Sc
Sc
Team
Coverage
Fri Dec 15
Cypress Park
04:30 PM
16u
ASD Bulldogs
1
to
5
Trombly Tribe
Fri Dec 15
Cypress Park
07:00 PM
16u
Southern California Prospects Navy
2
to
3
Rawlings/ Genesis
Fri Dec 15
Windrow Park – Field 1
05:30 PM
18u
The Squad
5
to
8
Trombly Tribe
Fri Dec 15
Windrow Park – Field 1
08:00 PM
18u
2018 ABD G
3
to
6
Trosky Red Birds
Fri Dec 15
Windrow Park – Field 2
05:00 PM
18u
ASD Bulldogs Red
6
to
1
TB Refinery
Fri Dec 15
Windrow Park – Field 2
07:30 PM
18u
ASD Bulldogs Red
2
to
1
SD Naturals

G

C

---

Sat Dec 16
Windrow Park – Field 1
10:00 AM
18u
TB Refinery
3
to
4
SD Naturals

G

C

Sat Dec 16
Windrow Park – Field 1
12:30 PM
16u
ASD Bulldogs
1
to
9
TB Refinery
Sat Dec 16
Windrow Park – Field 1
03:00 PM
18u
TB Refinery
1
to
9
Bases Loaded Elite 18U-Pagan
Sat Dec 16
Windrow Park – Field 1
05:30 PM
18u
ASD Bulldogs Red
11
to
1
Bases Loaded Elite 18U-Pagan
Sat Dec 16
Windrow Park – Field 2
09:00 AM
18u
Trombly Tribe
12
to
3
Trosky Red Birds
Sat Dec 16
Windrow Park – Field 2
11:30 AM
18u
The Squad
0
to
6
Trosky Red Birds
Sat Dec 16
Windrow Park – Field 2
02:00 PM
18u
The Squad
11
to
9
2018 ABD G
Sat Dec 16
Windrow Park – Field 2
04:30 PM
16u
TB Refinery
3
to
10
Rawlings/ Genesis
Sat Dec 16
Windrow Park – Field 2
07:00 PM
16u
Trombly Tribe
7
to
1
Southern California Prospects Navy

---

Sun Dec 17
Cypress Park
09:00 AM
16u
ASD Bulldogs
6
to
0
Southern California Prospects Navy
Sun Dec 17
Cypress Park
11:30 AM
16u
Trombly Tribe
0
to
8
TB Refinery
Sun Dec 17
Cypress Park
04:30 PM
16u
Trombly Tribe
1
to
1
ASD Bulldogs
Sun Dec 17
Windrow Park – Field 1
10:00 AM
16u
MVP Baseball White
0
to
10
Rawlings/ Genesis
Sun Dec 17
Windrow Park – Field 1
12:30 PM
18u
Bases Loaded Elite 18U-Pagan
6
to
2
Trosky Red Birds
Sun Dec 17
Windrow Park – Field 1
03:00 PM
18u
ASD Bulldogs Red
3
to
2
Trombly Tribe
Sun Dec 17
Windrow Park – Field 1
05:30 PM
16u
TB Refinery
3
to
2
Rawlings/ Genesis
Sun Dec 17
Windrow Park – Field 2
09:00 AM
18u
Bases Loaded Elite 18U-Pagan
3
to
2
SD Naturals

G

C

Sun Dec 17
Windrow Park – Field 2
11:30 AM
18u
2018 ABD G
6
to
7
Trombly Tribe
Sun Dec 17
Windrow Park – Field 2
02:00 PM
18u

G

C

SD Naturals
4
to
3
The Squad
Sun Dec 17
Windrow Park – Field 2
04:30 PM
18u
TB Refinery
6
to
12
2018 ABD G