Top Uncommitted Underclassmen Firecracker Player Evaluation Camp

Sign-up Today Raves Reviews!!!
Family flying in from Texas just for the camp only after rave reviews from players last year!
**** CAMP ELIGIBILITY UPDATE – Open to Freshman through Seniors – LIMITED SPOTS going fast! Note: This event is open for position players only (pitchers will not be admitted.) More info below…



Evaluation Camp Monday July 3, 2017 –
MORE VISIBILITY

Get Evaluated and Visibility to College Coaches & MLB Scouts!

WHY ATTEND?

EVALUATION & SKILLS 

Professional Evaluation Camp to identify skills against the 5 Tool Player Assessment =  1) Speed 2) Fielding 3) Throwing 4) Hitting for Power 5) Hitting for Average

VISIBILITY 

One place for College Coaches & MLB Scouts to evaluate players at the beginning of the tournament and determine who they want to follow
Evaluation results to be available to national database subscription
Marketing to over 3,000 College Coaches and MLB Scouts

MISCELLANEOUS 

Receive a USA Premier Baseball Evaluation T-Shirt
Receive a Property Of USA Premier Baseball Hat

LIMITED EVALUATION CAMP SPOTS 

BREAK DOWN

WHAT/WHEN =  Monday, July 3, 2017 – Check in at 5:30pm – starts @ 6pm – approx 8pm Eval Camp Session
(includes Motivational Talk after drills complete)

WHERE = Windrow Park, 285 E Yale Loop, Irvine, CA 92604

WHO = Evaluation Players must meet the following criteria

3.0 Accumulative GPA or above
Graduates of the 2020 through 2017 Classes – Freshman, Sophomores, Juniors and Seniors
Varsity or Strong Player (Pitchers Excluded)
Uncommitted (Not committed to a college)

DON'T MISS THIS OPPORTUNITY!

Sign-up to get your PLAYER RECRUITMENT VIDEO!

Click HERE for details and sign up form
STEP 1) FILL OUT SIGN-UP
FORM BELOW

STEP 2) PAY TO SECURE YOUR SPOT

Don't Forget to Scroll Down for more BONUS Offerings
Player Highlight Video Special, College Placement Matching, Crazy Pre-Order Specials and $2,500 in Scholarships, etc.

Open to players attending Firecracker tournament and meeting the above criteria

Once successfully submitted, player will receive an acceptance email. Make sure to submit payment as well – Thank you!
Sign Ups over, see you next year!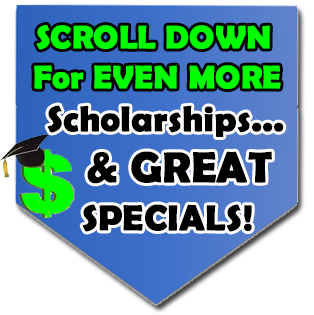 SPECIAL $199 PLAYER VIDEO SERVICE FOR EVALUATION CAMP PLAYERS

Get seen / better results = Send YOUR VIDEO to College Coaches and Scouts!

SCHEDULE YOUR PLAYER HIGHLIGHT VIDEO TODAY… VIDEOS@USAPREMIERBASEBALL.COM

Player Recruitment Highlight Video– Film your games and edit into an outstanding video to share with college coaches
Personal Interview with Key Information Points
Intro Graphic to include vital athletic and academic information
Custom On-screen Graphics throughout the video
On-line availability and downloaded files to easily share with coaches and link to your recruiting profile
Fast turnaround – You will be sending your file to coaches within a couple weeks!

NOTE: On a first come first served limited basis, additional game footage shoots will be available if interested parties contact Coaches Aid.  Rates will be dependent upon availability and request.

GET TEAM / PLAYER COVERAGE – GAME VIDEO COVERAGE, INTERVIEWS, ETC….

Schedule Video Service Coverage

GET YOUR VIDEO HIGHLIGHT

ASBN is a leader in youth sports broadcasting and works closely with athletes and coaches around the country.  We create high quality, affordable videos for your training and recruiting needs!

$2,500 in College Scholarships Available

Offering College Scholarships to four deserving young men! $2,500 in College Scholarships Eligible High School Seniors and College Baseball Players who have played in USA Premier Baseball Tournaments and/or Leagues
Thank you for being part of the USA Premier Baseball family.
We wish you all the very best in your Baseball and Life Endeavors!
USA PREMIER BASEBALL
"If You Don't Play With The Best, Why Play At All…"
FREQUENTLY ASKED QUESTIONS
1) Will my team be playing at that time? Will I miss my game? No, there are two sessions being offered and we will coordinate to make sure you can play with your team if they are playing. 1st day of the tournaments, so should be good.
2) How many College Coaches & MLB Scouts will be there?  We do not have a number at this time. However, we are anticipating a large showing as this is the first night of the tournament and they can determine if there are players they want to follow.
3) I am a Pitcher and want to attend?  You can participate in the general evaluation if you play other positions.  We are not showcasing Pitching so you can save your arm and be ready to win for your team.
Thank you for being part of the USA Premier Baseball Family!
"If You Don't Play With They Best, Why Play At All…"
TEAM SIGN-UP WIDGET