CONTACT LOCAL ATTRACTIONS DIRECTLY FOR TICKETS AND AVAILABILITY
Local Attractions and Visitor Center
Experience Southern California's Orange County – GREAT Vacation Destination!!!
Beyond the enjoying the great USA Premier Baseball Tournament competition, take advantage of one of the most desired travel destinations – Southern California / Orange County. Think of what it is that you like to do most. Relaxing on a breathtaking stretch of sun-drenched beach? Lose yourself in a world of fantasy, magic and fun? Shopping for treasures in world-famous stores? Now
go out and do it.
Because you're in Orange County, where there's more to do than you could even imagine – Find out more information at the below Visitor Centers: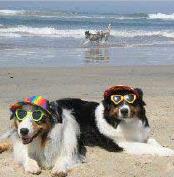 Our Local Beaches are a surfer's dreams, white sand, warm weather and the outdoor shopping markets are only minutes away. When it comes to natural beauty and local attractions, Huntington and Newport Beach is among the best in Southern California, open daily 5am- 10pm. 4th of July weekend is very busy with beach goers and provides an evening Firework Show over the ocean.
In Huntington Beach, there's even a special beach area where you can bring your dogs and pets! It's "Huntington Dog Beach," and you can find it right along the Pacific Coast Highway at its intersection with Golden West. Even if you don't own a dog, it's great fun to just watch the excited animals run along the sand and wade through the surf. Each dog here is very obviously enjoying the "time of their life!"